GLOBAL YNS is a women-owned, hispanic-owned business enterprise and a Certified Business (CBE) with Small Business Enterprise designation (SBE) by Department of Small and Local Business Development. We offer professional interpretation services and certified document translation services.
Our translation and interpretation specialists work to remove language barriers to ensure that all people, no matter their language, can be heard and understood. Our American sign language interpreters facilitate communication between Deaf, Hard-of-Hearing, and hearing persons. Our services are rooted in language justice and social justice in Washington DC.
GLOBAL YNS is a full- service language access, document translation, and professional interpretation provider. Our language services can be accessed onsite, over-the-phone, and virtually. Our on-demand language services are available at the touch of a button on your laptop, tablet, or smartphone. We offer remote interpretation services.
We are the one-stop solution for any organization seeking superior language services. Our language access translation services are provided by professional linguists. Our professional American Sign language and Deaf interpreters help you meet the standards of the Americans with Disabilities Act (ADA).
We produce the work using human resources and human talent to ensure consistency, accuracy, and continuity in all projects from start to finish. Our goal is to ensure a better future for all multilingual children, families, and communities across the National Capital Area. We are located in Washington DC.
GLOBAL YNS' founder, Laura Castro, has fifteen years of professional experience. She is a licensed Colombian attorney with a LL.M. in Human Rights obtained in France, an LL.M in International Studies and a Graduate Certificate in Women's Studies from Old Dominion University in the U.S. She is a Court Interpreter registered in the state of Maryland. GLOBAL YNS has strengths on the founder's commitment to social justice and language access.
Our Excellence driven approach
Our approach is simple, get to know you and craft the best language solutions tailored to your unique needs. We are guided by your specific needs, and we will work with you to meet them. We offer Superior level services at a Global scale. We serve mission-driven organizations. Our area of expertise is translation services for nonprofits.
Transparency: No hidden costs.

Fairness: Our approach put you in the center of the translation process ensuring our services meet your expectations.

Accuracy: We ensure that your documents are translated accurately, both from a linguistic and technical point of view.

Respect: We provide you with value for money and translations that fulfill your needs.

Passion: We believe language access empower families, communities, and societies.
Professional Linguists: qualified and certified linguists with a minimum of six years of experience and the optimal combination of native linguistic skills, cultural knowledge, and top-notch interpersonal skills.
24/7 Availability: We are here whenever you need us.
Professional Human Translation: We produce the work ourselves using human talent to ensure consistency, accuracy, and continuity in all projects. Investing in human translation means translations of superior accuracy and relevance.
Confidentiality: Our linguists are bound by, and observe the obligation of confidentiality, privacy, and information security.
Quality assurance: We certify the highest quality language services. With every project we assess your needs, gather relevant data, and follow a strict quality assurance process.
Personalized language services: From the beginning you become part of the team. We create a client profile for you outlining your requirements to ensure consistent service.
Flexibility: Choose between over-the-phone (OPI) or video remote interpretation (VRI). Both remote interpretation services are available on-demand and through several platforms such as Zoom, Google Meet, and Microsoft Teams. Conduct web meetings, webinars, and live conferences with real-time multilingual interpretation.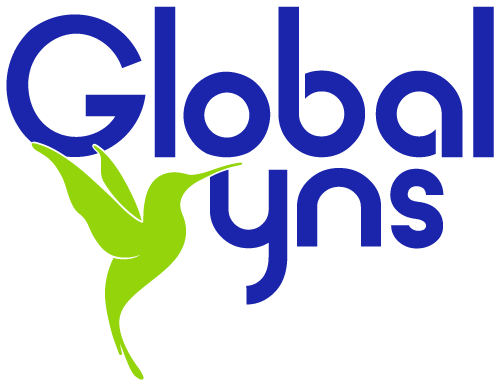 GLOBAL YNS
Offering Superior Language Solutions,
Where quality is our Priority
GLOBAL YNS is for
non profits
mission-driven organizations
schools
probono attorneys
universities
community organizations
law firms