From a certified document translation to an international conference, we have the experience and in-house capability to deliver superior and high-quality document translation and interpretation services
Information in the right language is priceless
We are professional translators and interpreters working to remove barriers to ensure that all people, no matter their language, can be heard and understood. Our professional interpretation, language access, and certified document translation services empower families and communities. In addition, we help and guide organizations to embed language justice in their work.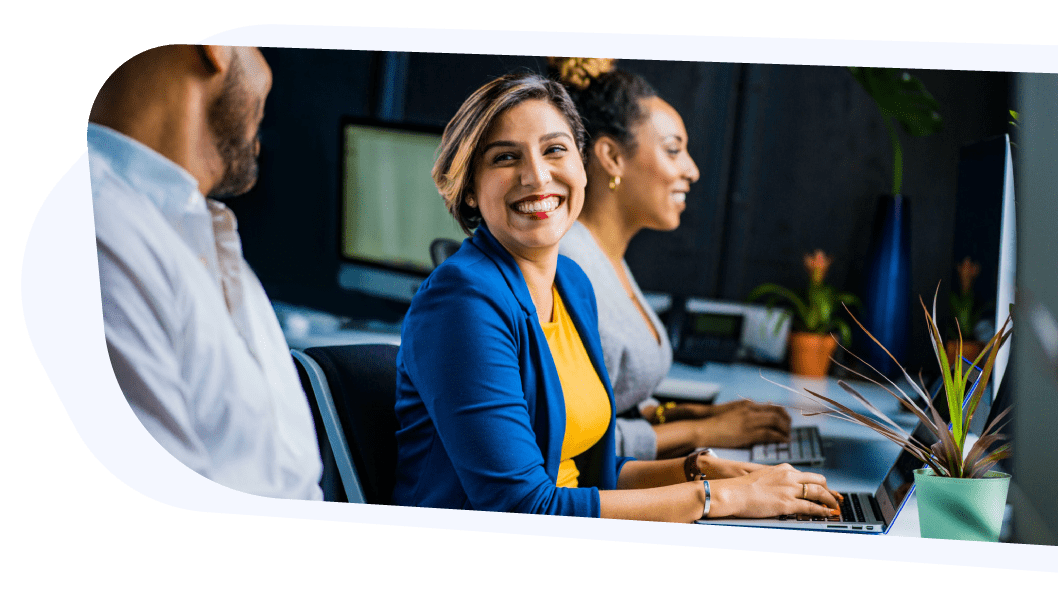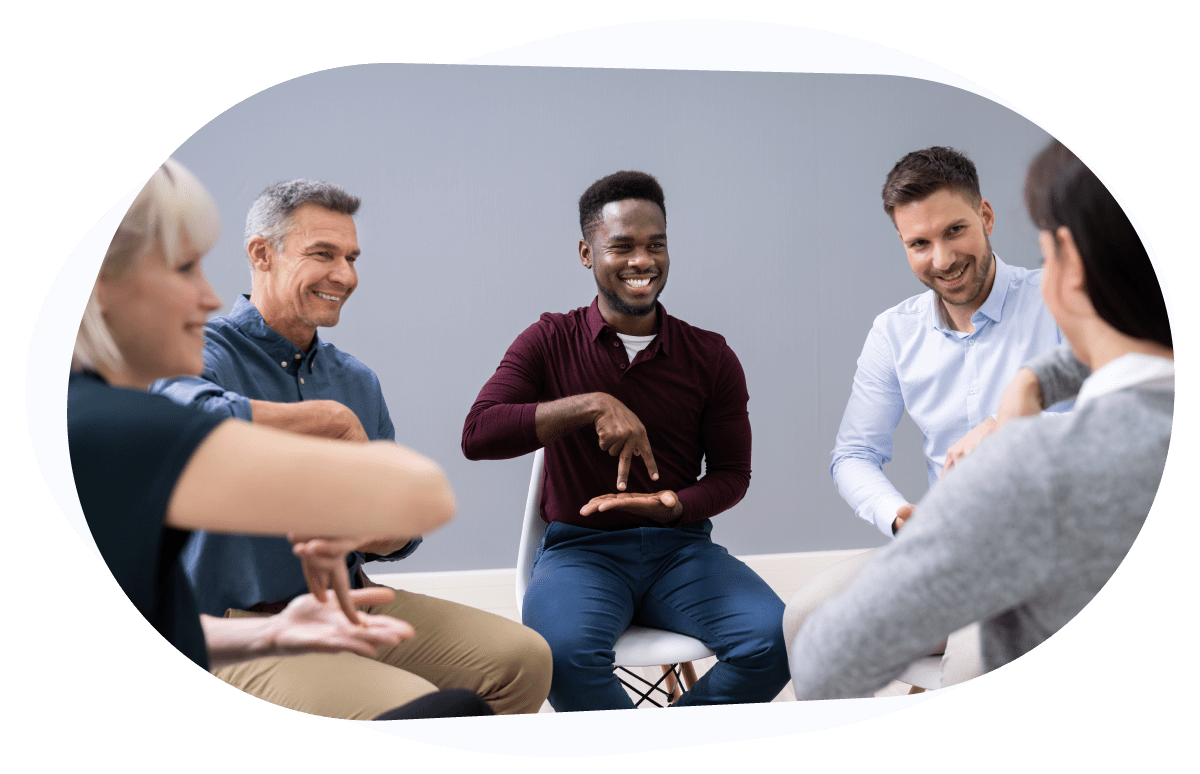 Flexible and Custom Solutions
We customize our professional interpretation services to help you reach your audiences seamlessly and clearly. Our remote interpretation services help you build relationships with your clients across the world in real time. Our ASL interpreters builds bridges between the D/deaf and hard-of-hearing communities and hearing individuals. We are committed to language access and language justice.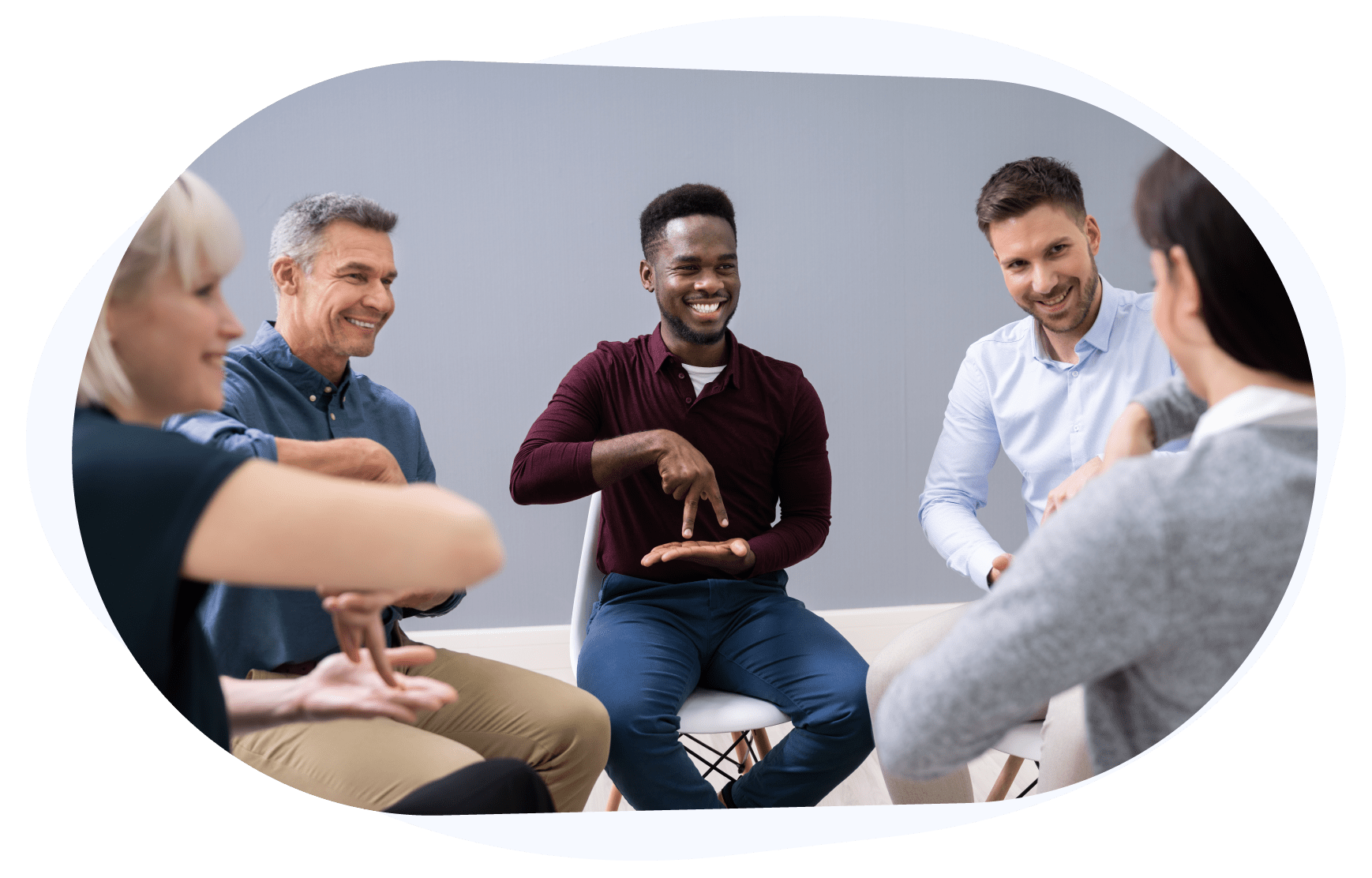 We meet with our clients from the outset to understand their overarching needs. We listen to the why not just the when and where.
I've had the opportunity to work with Laura and her team over the past 5 years. Her professionalism and skills are second to none. Her vast experience as linguist and legal/business advisor makes her a well rounded technical advisor. I recommend her to any business seeking a professional linguist and process technical advisor to meet their global business demands.
José Vejarano
Digital Content Strategy Director, Internal Revenue Service
Vanessa, Cynthia, and Krystal were lovely, and a great asset to our event! You were a pleasure to work with leading up to the Summit. It is rare that I feel like a vendor makes my life easier, and you did! Thank you so much! I also want to thank you for helping to promote the Summit.
M. Salley
Chief Operating Officer
They took the time to work with our team to manage expectations, discuss technology, and ensure that they had all of the context that they needed to deliver. They were also flexible and nimble enough to assess evolving needs over the course of a three-day meeting that required translation. We look forward to continuing working with them as we ensure that the language justice needs of our participants are met.
Julio Fonseca
Senior Program Manager
They are always on time, on budget and take a practical and solution-focused approach. I used them to prepare witnesses for testimony, to translate foreign legal records and for other client communications and their work was consistently excellent and professional.
Lee Davis
Corporate Associate
Thank you for your support in yesterday's school orientation. It was powerful to have an explicit and clear support of our Spanish-speaking families last night.
Charlotte S.
Executive Director of Schools, DC Public Charter School
Thank you for your work and teammates last week. We've received lots of compliments from attendees. Thanks a million for showing up fully prepared right after our last-minute request. Much much appreciated!
Lise A.
National Community Organizing Network
As a monolingual English speaker, they helped explain how to adapt my speaking to what would be the most helpful for my audience. Laura and her team make sure our presenters are well prepped and understand the features of the remote meeting applications, providing helpful visual instructions that significantly cut down user error.
Adam Maloon
Director of Organizing & Governance
Good news, the parties have agreed to the settlement offer! Global YNS' legal interpreters were instrumental in making this happen, and keeping the clients informed through the process. Thank you again.
Serena S.
Associate, property litigation and insurance recovery disputes
They give my organization the precious ability to expand access to our materials & convenings to advocates and communities impacted by HIV – and they make it easy and enjoyable to do so! Interpreters are ever-professional and prepared, and always make great efforts to capture not only the meaning of the words used but the spirit of the conversation and message as a whole.
Nora Darling
Policy Associate
Thank you so much! I always enjoy working with the Global YNS team of interpreters , and with their interpretation and facilitation - the meetings are always very easy to hold!
Ms. Yeremenko
Special Education teacher, Charter Public School
Thank you for a great translation and a fluid, excellent process!
Martha Guerrero
Director – Health Equity Promotion
Excellent, responsive translation of a legal document from English to Spanish. Much appreciated!
Shannon Wyss
Senior Grants Manager
Thank you so much to your team and the ASL team – what a joy it is to work with YNS every time, and the ASL team proved equally wonderful! I'm so glad this worked out!
W. Thomas
Communications Director
I am happy with the final product. Thank you so much for your diligent guidance on the best practices and grammar rules.
A. Guerrero
Director- Health Equity Promotion
The interpretation services provided were excellent. Our interpreter was very natural in the process, giving us to to reflect and answer questions. Thank you again.
A. Fabio
Director of Human Resources
Thank YOU so much for all your assistance at last week's events. We had a fantastic and smooth experience working with the team. I deeply appreciate the interpreters' expertise, flexibility, and kindness throughout the lunch-and-learn sessions. Our team looks forward to being able to work with Global YNS again in the future.
C. Beckwith
Capacity Building Manager
Thanks to your technical support and going above and beyond with your service, the class began on time and the interpreters were, as always with your team, professional, accurate and clear. Always happy to work with you.
F. Galindo
Housing Education Coordinator and Community Outreach
Thank you so much for all your help today at the leadership meeting. Since this was the very first time we have used a professional company, I'm very glad that you were very helpful and were willing to answer any questions we may have had. People were very happy that they were included in this so thank you!
Lisa H.
Human Resources. Centreville, VA
We were very pleased with the services provided! Your communications were excellent. Our two ASL interpreters were exceptional. I really appreciate that they helped me along the way, when I ran into a little trouble.
Judy K
District Community Relations Officer (Federal Agency)
The interpreters were great, totally matched our casual/informal environment. Our Spanish speakers raved about them.
We were very excited to have the interpreters with us. It was our first time using a formal company and we will use them again in the future. Very helpful for our Spanish speakers. They loved it.
Thank you for sending a senior educational interpreter to our IEP, he was wonderful! We would love to have him interpret for us again.
C.Hamann
Special Education Manager
Thank you so much for your help last week in making the interview with the Yemeni President such a success! I was very impressed with your customer service, as well as the high caliber of the interpreters in terms of language skills as well as their professionalism. Thanks!
Faria N.
Middle East organization in DC
Thanks for the coordination of the interpretation services. A colleague who was in the Spanish channel gave me great feedback about the interpretation provided by Global YNS.
Myriam A.
Assistant Project Director, State Educational Agency
The Amharic interpreter was wonderful and we would love to use her for future translation services. The parent also commented that she did a great job too. Thank you for the provided service.
C. Hamann
Special Education Manager
We liked our interpreter very much, she was personable, very friendly and completed the job to our expectations. If she is available for our next session, which has not been scheduled yet, we will request her. Thank you again.
A. Fabio
Director of Human Resources
The meeting went great! The Global YNS interpreter was great and so helpful. He really connected with my young client, which made having a translator not so weird for him. I would definitely like to use him for any future meetings we have. I will reach out to schedule another meeting when the time comes!
Only positive things to say. Our ASL performing interpreters, Billy and Cynthia, were great! As I've seen the play, I was able to watch them quite a bit and they provided impressive work.
A. Sanders
Producing Partner, Arlington Theatre
We really want to thank and appreciate the amazing interpreters we worked with on this project - we know that there were various dialects of French in the room as participants attended from both Congo-Kinshasha and Madagascar. I think between this, and the connection issues, we did have some trouble understanding some of the participants, but I don't think this was anyone's fault so much as a just a feature of these types of events! I hope it wasn't too exhausting for your team. The interpretation was impeccable, thank you so much
A. Rudnick
Program Officer, Africa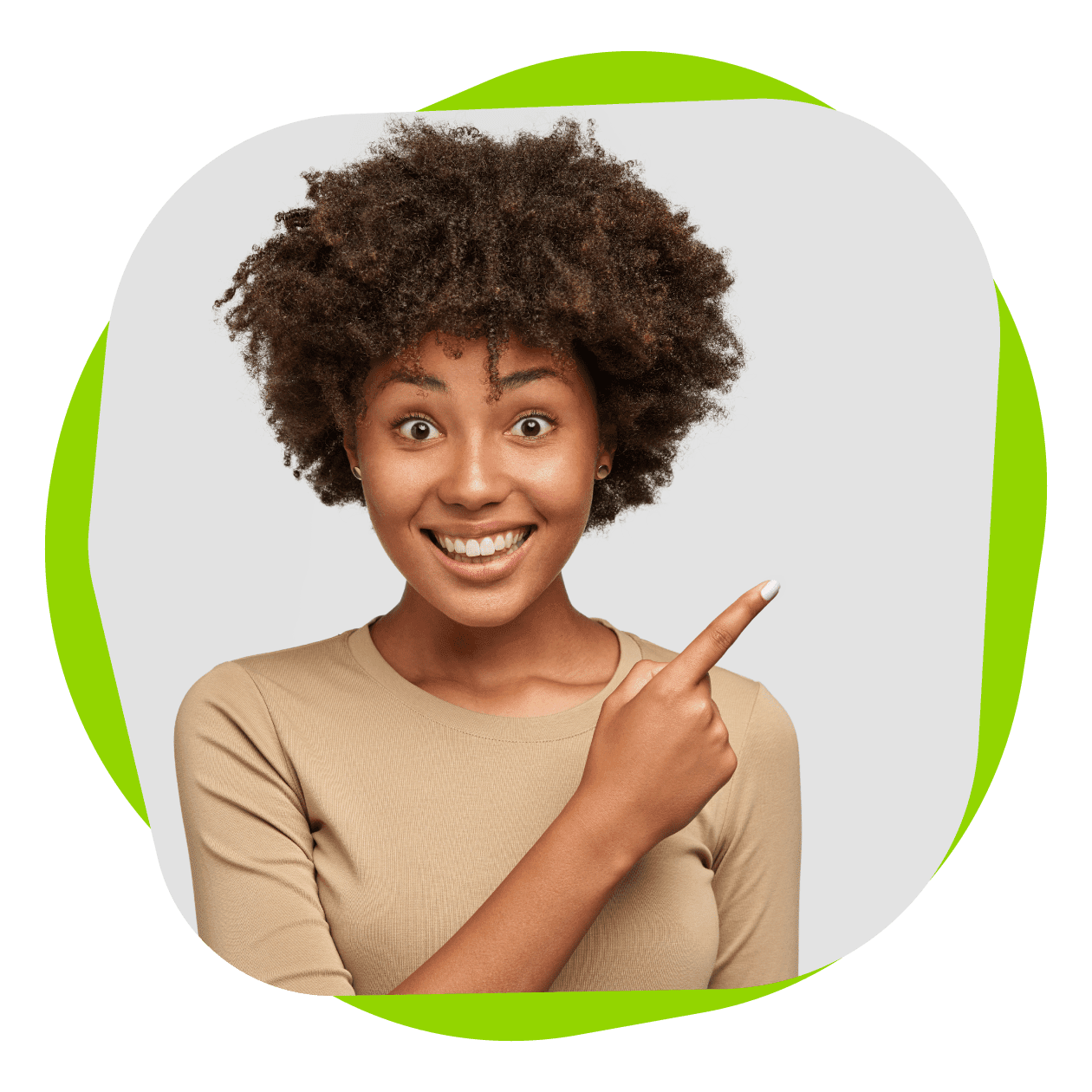 Communicate with your audience in their language!
We offer human translation. We provide professional interpretation services and certified document translation services in more than 50 languages.
Oralia Hernandez Vazquez
2022-05-14
Very professional services and transparent process. The translators asked questions at the beginning of the process and put together a glossary for our organization, very personalized services.
Excellent customer service and high-quality translations. They have supported our language needs since 2019. The language access coordination is the best part, they trained our team on best practices and we are now running accessible and inclusive chapter meetings. We use ASL and French linguists mainly.
Global YNS translated all my transcripts, diplomas and academic records. Each translation came with a certification with stamps and signatures. When I called them, they answered my questions and offered me some guidance. I received a free quote within minutes. My application was accepted, thank you!
Alejandra Garcia
2021-07-19
Working with Global YNS continues to be an outstanding experience for our company. They work closely with our PR and Communications team to get our marketing materials and newsletters translated into five languages. We appreciate their attention to detail and their creative approach. It is like having an additional team of copywriters and translators right here teaming up with us. We recommend their translation and localization services for companies entering new markets.
Excellent, responsive translation of a legal document from English to Spanish. Much appreciated!
Excellent! We were very happy with their professionalism and quality.