Language interpretation equipment is needed for conferences, town halls, and large events. We help you to select the best simultaneous interpretation equipment for your needs. Most importantly, we make sure the equipment gets delivered, assembled, and operates correctly.
You can relax and enjoy an inclusive and engaging event with real-time interpretation and maximum participation provided by professional interpreters. We have in-house event planners and technicians available for any type of event.
GET A QUOTE
CONTACT US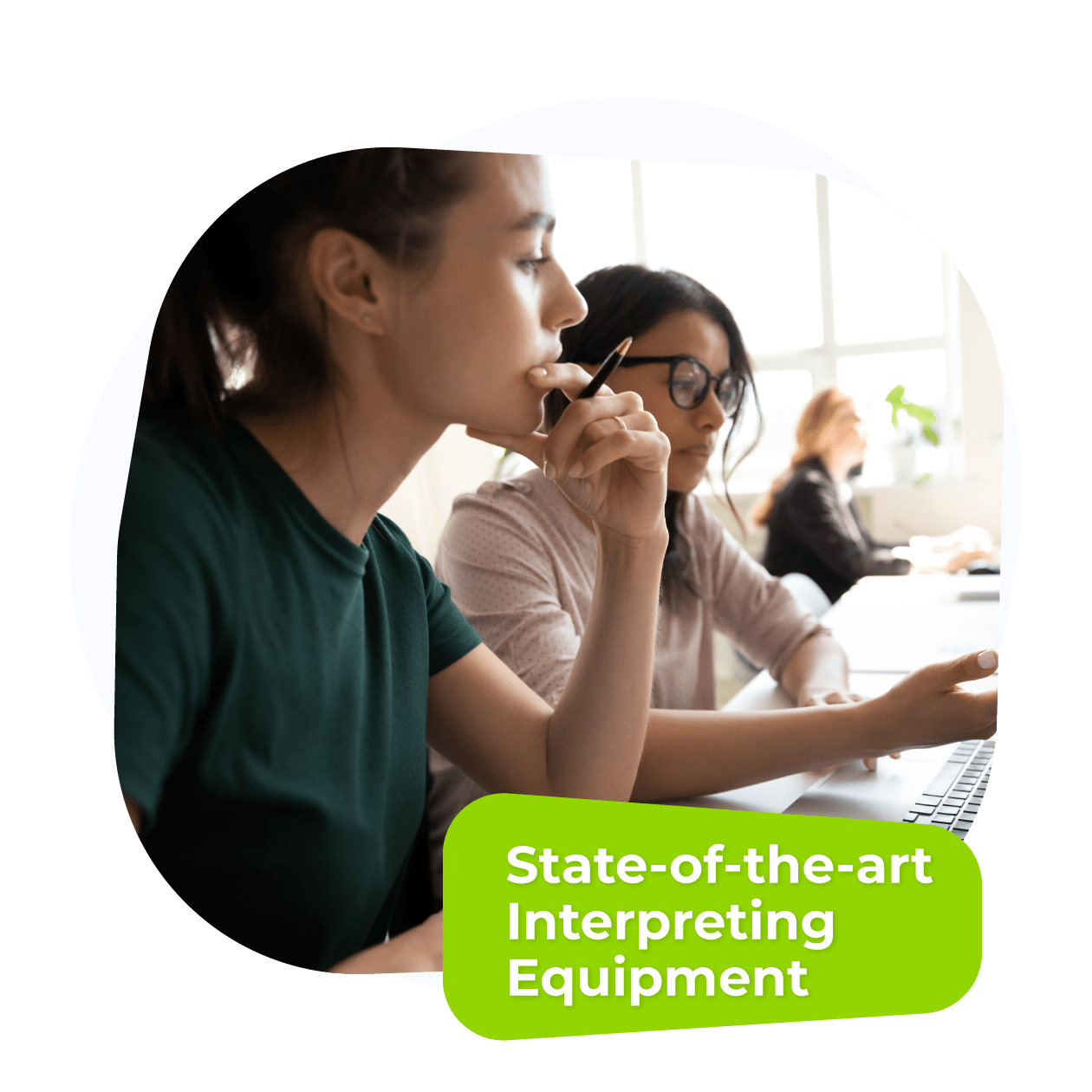 Interpreting Equipment Options
Williams Sound FM (audio console, headsets, receivers).
Bosch Integrus Digital Infrared.
Full-size, soundproof booths that meet ISO4043 specifications.
Tabletop booths.
Interpretation Equipment technician.
Interpretation Advantages
Interpretation equipment allows audiences to hear presentations in their mother tongue effortlessly. Large conferences require soundproof booths, audio consoles, headphones, and microphones. Global YNS, offer State-of-the-Art Interpretation Equipment.