Remote interpreting is a type of language interpreting that facilitates communication between speakers who do not share the same language. Speakers may or may not be at the same location. In many circumstances, interpreters are physically remote from the meeting room. The two most demanded remote interpretation services nowadays are over-the-phone interpreting (OPI) and Video-remote interpreting (VRI).
Remote interpretation services for the deaf or hard-of-hearing individuals rely on video and telephone lines to communicate effectively with the hearing persons. Remote interpretation services for deaf or hard-of-hearing individuals requires videoconferencing equipment at both locations. The ASL interpreter uses a headset to hear what the hearing person says. As the hearing person speaks, the interpreter signs everything said to a web camera. When the person who is deaf replies via their web camera, the interpreter sees and voices the interpretation.
Remote interpreting requires equipment and a different set of skills and training. A professional interpreter must have a fast computer, stable internet connection, headset with microphone, extra power supply, be ready to run tests, and log in 15 minutes before meeting time to get situated and ensure everything is set up appropriately.

Remote interpretation services are an alternative to onsite interpreting when there is a lack of available qualified interpreters in the area; and when an interpreter is needed immediately, and there is no available interpreter onsite. The physical presence of the interpreter(s) is always advisable, it plays a significant role in the interpretation encounter. However, the global pandemic has made remote interpreting the most popular form of oral translation on various digital platforms such as ZOOM, Microsoft Teams, Google Hangouts, and WebEx.
How Does Remote Interpretation Work?
Remote interpretation is possible thanks to communication technology. Users can use their smartphones, tablets, computers, and laptops. In addition, the use of microphones and a stable internet connection contribute to the session's success. Our best practices for virtual events provide additional information on planning and running successful multilingual events.
Remote interpretation services can occur in the consecutive or simultaneous modes. In consecutive interpretation, the interpreter translates once the speaker stops speaking; in simultaneous interpretation, the interpreter translates while the speaker is talking. It is essential to mention that remote simultaneous interpretation (RSI) boomed during the pandemic and introduced many people to language access and interpretation tools for the first time. New online digital communication platforms developed tools that allow for a much easier and smoother RSI process (all this technology is here to stay!).
The Benefits of Remote Interpreting
As stated before, the physical presence of the interpreters is important. Having a professional onsite interpreter physically present allows individuals to hear and see the interpreter, which makes for positive communication and an accurate interpretation. Nevertheless, Remote interpreting has its benefits, and sometimes it is the best alternative to uphold language access.
In a remote setting, the client does not have to bear any of the in-person interpreting service costs: travel, parking, mileage, potential accommodation if significantly distant, and per diem. In addition, many virtual conference platforms are convenient and cost-effective and allow participants to discuss specific topics. This provides wonderful opportunities for additional ideas, perspectives, and insights. Thanks to these virtual platforms, many companies now organize twice as many events as they did a few years ago.
No Special IT Knowledge is Necessary
With professional and trained remote interpreters, everything is straightforward. Once you settle on the platform for the session, you join via a link and start the conversation or meeting. With a digital device and good internet connection, you're good to go.
Increase Participation = More ideas
More people can actively participate more frequently during virtual meetings. You can effectively capture more ideas faster. Virtual meeting technology (i.e., chat, polls, breakout rooms, etc.) provide increased capability for brainstorming ideas, confirming basic understanding of information, applying concepts to related issues, identifying recommendations, providing opinions, evaluating ideas, prioritizing issues/opportunities, voting, and finalizing decisions. You can successfully present a lot of detailed information and provide increased opportunities to respond in real-time.
GLOBAL YNS' professional interpretation services at the touch of a button on your laptop, tablet, or smartphone. Attendees can join using their devices and enjoy clear audio, video, and language interpretation. Remote interpretation services are available on-demand through several platforms such as Zoom, Google Meet, and Microsoft Teams. Conduct web meetings, webinars, and live conferences with real-time multilingual interpretation.

Virtual meetings remain a recommended measure to promote social distancing. When you attend a virtual meeting, there are no concerns about health risks. Additionally, virtual groups can, indeed, help reduce the experience of social isolation, thereby bringing a sense of empathy and comfort to individuals, especially vulnerable individuals to COVID-19. Virtual meetings can be more relaxed too. You do not have to wear a mask! You do not have to dress up and you can enjoy a snack during a virtual meeting –Do not forget to mute your microphone and audio!
Remote interpretation is convenient, cost-effective, safest, and more relaxed! That makes it ideal for specific events or meetings. Now, as vaccines become more widely available, particularly in the United States, many are taking the plunge and planning hybrid meetings to convene physically and allow for virtual participation. If you are in the process of planning your next event, conference, or summit, contact us for a breakdown of prices and services. We will craft the best language solution for your organization and audience.
GLOBAL YNS' mission is to connect people through languages, closing the gap between communities through professional translations and interpretations. So if you need high-quality, professional remote interpretation services for your business, services, or community – contact us today! We'd love to hear from you.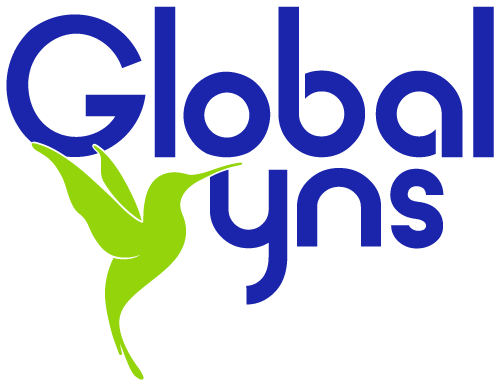 GLOBAL YNS
Offering Superior Language Solutions,
Where quality is our Priority
GLOBAL YNS is for
non profits
mission-driven organizations
schools
probono attorneys
universities
community organizations
law firms