For business owners, it is crucial to advertise and market their products to their target audiences and make genuine connections with their global audiences. Therefore, creating engaging and compelling content that speaks to them is a successful and profitable marketing strategy.

Not having a professional transcreation service provider can damage corporate reputations and profits. Businesses, small or large, need to choose their words wisely when dealing with customers in a foreign language.
Let's take a deeper dive into what transcreation is all about and discover what or even when you might need it for your business.
Simply put, transcreation is a combination of translation and creation. It is the process of translating or recreating an original message into a new language to fit global audiences with their respective cultural norms. The goal is to reproduce a new copy that resonates with the chosen audience and creates an emotional impact. In doing so, the meaning, context, and tone of a campaign are properly maintained.

Transcreation specialists are essentially multilingual copywriters. They bring creative writing flair to the task at hand. Most transcreation services are done for marketing purposes, allowing businesses to penetrate the international markets without compromising their originality, formality, and style. Transcreation services take cultural references seriously and reject specific brand names or slogans that may not translate well into another culture. These services help prevent problems that may arise later if the campaign is not devised with exact precision. With a singular wrong word, it could lead to many problems. Not only on the cultural perspective but also a social or even political level.
When do you Need Transcreation services?
General Marketing- Slogans
Most businesses have slogans for their advertising campaigns or even the entire brand. Slogans are perfect for companies, but they can be tricky to translate. Multiple brands and businesses have failed to connect or sell in the international market because of poorly translated slogans that result in offensive or crude terms. Consequently, this leads to backlash from the public and loss in sales.
For example, back in 1987, Braniff launched a commercial aimed at Spanish-speaking customers. Unfortunately, the campaign did not result effectively for the company's international clients. The overall goal was to promote a luxurious travel experience on the airline's flights by using the phrase "Fly in Leather." However, the Spanish equivalent, "Vuela en Cuero," had a very different connotation for central Americans, who mistook the word for "Fly Naked." Although en Cuero translated means leather, it emits a similar sound to en cueros, which implies being nude in the central American dialect.

Typically, transcreation specialists who work for corporations on a larger scale utilize machine-translated resources. Compared to human-translated texts, this does not consider dialects, language variation, and cultural perspectives. The importance of an in-person transcreation specialist is vital to any industry's marketing needs.
GLOBAL YNS' transcreation specialists work directly with our clients to devise a language solution that is uniquely tailored to the clients' needs. All work is manually translated into a form that works for the targeted international audience and ensures that the terms contain a cohesive structure with 100% accuracy in over 50+ languages.
Content Creation- Creative Writing
Most creative writers know that transcreation services are crucial for translating creative language. Novels need to be adapted for the international markets significantly since they can alter the story plot entirely. Sometimes, you might read a literary work or the literal translations of literature and realize how much it fails to make sense in the second language. Most successful novel translations have used transcreation to end up with a more creative translation.
Video Game & Graphics- The visual aspect of entertainment
The video game industry is rich in creative language. It includes all the requirements you could need in one single project. There are scripts to translate, titles, and even slogans! However, there are some other parts that transcreation is not required—for example, the terms, conditions, and manuals, among many other items. In addition, graphic design and Video game development require multiple cognitive skills depending on how complex the game intends to be, from character voices to the coding and programming of the sequences. Transcreation is vital to this process, especially if you decide to take your game to "the next level" (see what we did there) to local and international audiences.
Website Design & Development- Incorporating Search Engine Optimization (SEO)
SEO stands for Search Engine Optimization, which is the process of getting traffic from free, organic, editorial, or natural search results in search engines. It aims to improve your website's position on search results pages. Transcreation does not only work best for this type of online content; it also makes your website open to a variety of audiences on a multinational level! When using transcreation in SEO, you can incorporate keywords derived from the targeted audience local culture, language, and social norms. It is much more than just translating keywords from the source language. It formulates a unique optimization that the local search engines can easily rank and index over many platforms.
Transcreation is your best friend when faced with translation struggles to achieve creative language. It works best when the emotional response or the meaning you are trying to convey goes beyond the meaning of words. In SEO, the content creator must think of unique ways to attract their target audience. Transcreation does exactly that but in a different language! So leave it up to our Transcreation Professionals to help further extend your platform to global audiences.
Here at Global YNS, we offer superior language services. Our goal is to establish connections through languages; to include people, families, and communities in even more ways than possible. We are proud of the expertise our team of language professionals has developed.
We have invested time and resources to improve our language solutions. If you have any questions or would like to request more detailed information about how our Transcreation Specialists can help you and your company, do not hesitate to contact us.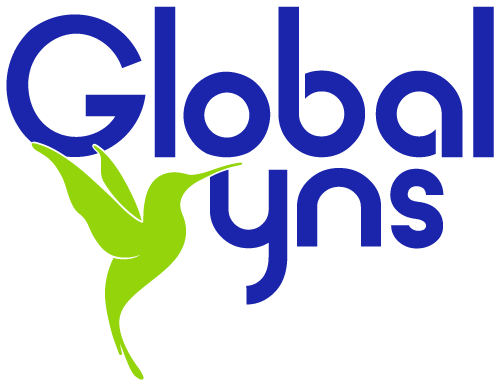 GLOBAL YNS
Offering Superior Language Solutions,
Where quality is our Priority