Schools have legal obligations with their English Language Learners (ELLs), their families, and legal guardians. Under civil rights laws, schools are obligated to ensure equal access to education, services, and programs. Approximately 5 million students in the U.S. school system have limited English language skills that impact their ability to participate successfully in school programs.


ELL's families are legally entitled to information about their child's schooling in a language they understand. The information includes enrollment, parent-conference meetings, special education, school night events, disciplinary meetings, graduation ceremonies.
The failure of schools to communicate with students' parents and guardians in a language they understand effectively prevent them from participating in their child's education, which in turn, impacts your school performance scores.
Challenges Schools Might Face Without the Proper Language Services


Educators can feel frustrated when they cannot communicate with parents effectively. Teachers, likewise, get discouraged when they cannot get their message across to parents or when they cannot engage with their students' families. Parents may be just as frustrated and many times they feel isolated and ignored. Like all parents, ELL parents want to know and understand what is happening with their child. Equally, as such, they want to become more involved, mingle with other parents, establish relationships with teachers and become an active member in the school community.
Schools invest time, money, and resources to provide services to all students. Some examples are ESL (English as a Second Language), ESOL (English to Speakers of Other Languages), TESOL (Teaching English to speakers of Other Languages), and TEFL (Teaching English as a Foreign Language). Additionally, Special Education programs, interventions, and accommodations can also be requested. But these resources are proven ineffective when the school does not include the family members as part of the education team. It is equally as important to hear from parents as they share their impressions and concerns. Parents bring valuable insight to the meetings; sometimes what they witness at home is the missing piece in the puzzle to fully understand the student's development in or out of school.
If parents are excluded from participation because of their limited English skills, their children are equally as excluded from opportunities schools have to offer.
Language access implies high-quality translation, interpretation, and ASL services. Effective educational language assistance cannot be attained when the schools use bilingual people, untrained staff, or family members. Interpreters and translators serving schools should be professionally trained and have knowledge of specialized terminology, cannon of ethics, and confidentiality requirements. Case H.P. v. Board of Education of Chicago (N.D. Ill, 2019) (currently in litigation) reminds us about the importance of a schools' obligation to providing meaningful language access for all.
According to Families of ELL, School staff often act as interpreters, despite not being trained interpreters. They often have difficulties interpreting specific terms used in meetings and/or take on multiple roles in these meetings.
Challenges Human Ressources May Face
Language access is not only for students and families but for the whole school community and staff. We work hand in hand with schools' HR department and managers to identify and close the language gap with their personnel, cafeteria crew, and janitorial staff. If your school invests money and time in training, its personnel can fully understand, engage, and participate.

Our language solutions help schools build effective teams, provide governance, and maintain a productive work environment. Investing money in training taught in a language that your staff does not understand will NOT save your school money. Those schools that have already incorporated language access in their trainings and school communication structure are currently saving money, reducing the number of HR complaints and investigations.
Are you communicating with your students and their families in a language they understand?
As mentioned before, the schools' failure to communicate with parents in a language they understand effectively prevents them from participating in their child's education. We understand that ensuring language access while running an array of school events, programs, and meetings can feel very stressful and impossible to achieve at times. Sometimes, things get so hectic and overwhelming that it is easy to forget about language access. Here at GLOBAL YNS, we have developed a professional yet very effective way to get all schools necessities covered with no stress.
Let's us help your school. Our language services are designed for schools and so much more! Our services promote happy families, successful student stories, and higher school performance. Here's a couple of things we do for our schools that you can benefit from our personalized services:
Providing error-free translations (100% Human translation)
Easy Facilitation of onsite interpretation for all of your school events and/or programs
Providing live language interpretation and ASL services for all your virtual meetings, regardless of the platform.
Giving you access to top-level professionally trained and experienced translators and interpreters
Offering access to the same linguist where a student or student's family requires a continuity of services during a course of evaluations or implementation of a school program.

But that is not all… there's more
A Dedicated Project Manager to serve your needs and provide personalized language solutions for all your school-based events or meetings
Bilingual and Multilingual trainings for your school personnel
Personalized Services- We create a school profile outlining your requirements to ensure consistent yet professional and timely service. We find the right translator. We become experts in your schools' necessities.

Moreover, here at GLOBAL YNS, we provide top-level support and high-quality language services for all your needs. In the education setting, it can be difficult to break these gaps in communication, that is why our dedicated team of professional Linguists, Translators, Interpreters, and Project Managers all work together to achieve your goals. At the end of the day, we work to build a better future where all of us can communicate and understand each other in any setting, whether it be in school or not. GLOBAL YNS continues to break language barriers and connect us all in many ways.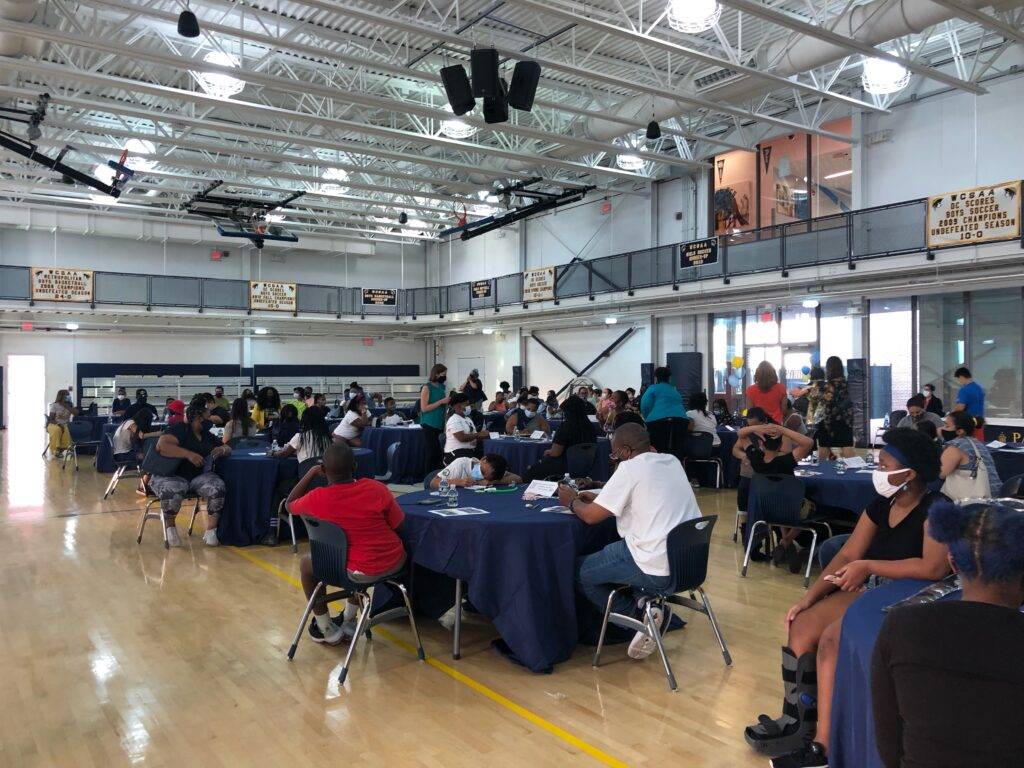 Global YNS
Offering superior language solutions,
Where quality is our priority