The most effective way to overcome challenges, build knowledge, and gain a new perspective is by expanding your professional network worldwide. Attending in-person and virtual meetings and events allows for learning new skills, gaining a deeper understanding, and considering other perspectives.
Global YNS specializes in facilitating discussions between individuals who speak different languages. Our professional interpretation services capture the meaning, tone, and intent, ensuring the content is delivered accurately and precisely. Businesses, event planners, and professionals use our interpreters in business meetings, conferences, webinars, and events to enhance communication, share ideas, and work together, removing language barriers.
Onsite Professional Interpretation Services
We provide a comprehensive range of professional interpretation services to meet the needs of our customers. Our in-person interpretation modes are designed for specific types of events and include the following:
Simultaneous interpreting – guests at large events listen in on headphones while a team of interpreters, working in a soundproof booth, translate the information from the speaker in real-time.
Consecutive interpreting – ideal for smaller groups, the speaker provides information and then pauses, allowing the interpreter to share the information.
Whispered interpreting – recommended for personal meetings, the interpreter sits close to the participant and translates directly to the listener. This translation happens almost simultaneously.
Remote interpretation is our on-demand service. Our customers access the service through internet-connected devices using a variety of meeting platforms. In addition to spoken language interpretation. Additionally, we provide interpretation for people who are d/Deaf or hard-of-hearing. Our ASL interpreters voice and sign to facilitate the exchange of information.
Real-time multilingual interpretation occurs simultaneously or consecutively based on the event's specific requirements. Using remote interpreters became common practice during the pandemic, and it will continue to be a vital tool several of our clients use daily.
Selecting the Right Interpretation Equipment
An essential component of interpretation is the choice of equipment. Global YNS ensures exceptional quality audio for participants for in-person and remote interpretation services. Many conferences and events are now hybrid combining in-person and digital elements based on the audience's needs and preferences. We use state-of-the-art interpreting equipment, including infrared, to provide crystal-clear sound for simultaneous interpretation.

Our technicians deliver, install, and test the system before the event, ensuring your conference, meeting, or assembly offers an exceptional experience for attendees. Utilizing our in-house event planners and system technicians means your team can focus on other critical aspects of event preparation.

Experienced Interpreters Make a Difference
In addition to selecting the ideal equipment and setup for the event, Global YNS has a roster of experienced, professional, and certified interpreters screened and vetted to verify their language skills and ability to provide accurate interpretation. We focus on choosing linguists that are subject experts and native speakers and understand the subtleties of the language.
We also select interpreters with training, experience, and education in specialized areas. This enhances their ability to effortlessly interpret information accurately in context and render the main points and the details to the audience.
Global YNS is committed to providing exceptional quality interpretation services to make your next event, meeting, or conversation a seamless experience. Our customized approach to interpretation eliminates the concern of language differences getting in the way of communication. Instead, you can focus on delivering the message you need the world to hear.
To discuss onsite or remote interpretation needs, contact our team today; we are here to make interpreting services easy for you.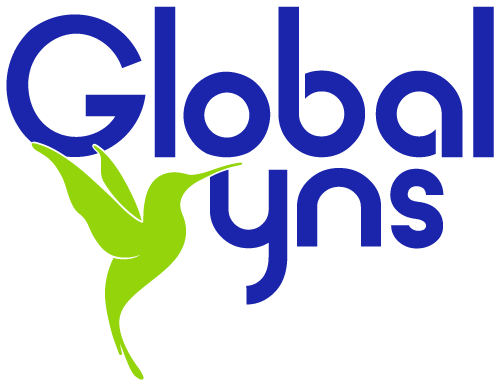 GLOBAL YNS
Offering Superior Language Solutions,
Where quality is our Priority